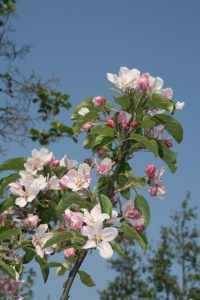 At a reading you can ask anything you like. There is always a kind answer. You will be made conscious of the path you are taking and get to know your assignment in life.
Everyone is important for God, he forgets no one.
Advice is given, but you are free to do with it whatever you like. Even God says: "Do as you like, even if I tell you otherwise." Free will is really free! However, the path that God has chosen (together with you), is the most beautiful and the advice therefore always in your best interest.
What does a reading imply?
For overseas clients there is the possibility to have a session via Skype or Whatsapp video. This comes closest to a personal reading.
Usually we talk for a few minutes and you get the opportunity to ask your questions.
I then ask you one or two things until I feel that I can start receiving the message. I then talk continuously for some time. After that there is more time for you to react and ask more.
I record the answers from above and send you the files by email (MP3-files). These will have to be downloaded within a few days, after that they are deleted. The files are sent to you only once, as I delete them afterwards because they contain private information about you.
A standard reading takes one hour.
I also do readings at our practice in Andijk.
There is also a possibility for group readings. I can do personal readings for groups up to 20 people. With larger groups only a limited number of persons can ask for a message. (This can be done by ballot if you like).
Prices are as follows:
Individual readings (personal, by telephone or Skype):
1 hour – € 60 VAT incl.
½ hour – € 40 VAT incl.
Group readings: € 20 per person with a minimum of 5 participants.
For group readings on location there will be additional travel expenses.
Are you willing to take the chance for some divine answers?
You can reach me by email: d.hoogerheide@kpnplanet.nl or telephone: +31-6-30029007
Hope to see or hear from you!